The online tool you need (Update)
We live in a time of myth and legend and an online tool or two. Apparently, youth workers are mystical creatures who need little money or time to effect massive changes… At least that seems to be the neoliberal view of us. Another myth is that we are all hip and cool with mad computer skills. I admit to having spent my fair share of time on an Xbox or play station over the years but that is the level I play at. A few years ago I was affectionately know in my team as the IT guy because I knew how to use Microsoft Outlook and use our reporting system. Most youth workers are tech novices. So we thought it would be good to have a list of online tools every youth worker should have access to. Most of these can be accessed by a smart phone, tablet or the dreaded PC. So if your service still chains you to your desk you can still use them… But I would say you need to speak to management about moving to portable devices
Sked Social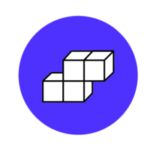 If you have more than one social media account to look after then you know the pain of trying to keep it all in order. We have used a number of services to look after our socials over the past five years and we can honestly say that nothing compares to skedsocial.com. You can organise your Facebook, Twitter, Instagram and even a linkedIn profile all from one amazingly easy to use platform.
Check out skedsocial.com.
Evernote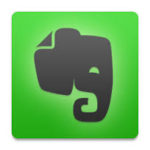 Evernote is a great online tool for organising all of your thoughts. It is like having a notebook in your pocket that you can put ideas into quickly and easily without needing a pen and paper. You can arrange your notes into 'Notebooks' to easily combine relevant ideas together. It takes pictures, adds web links, allows you to set reminders and even draw pictures. If you're like me and have ideas about many topics and you have scrap paper or multiple notepads everywhere this program is for you.
You can have it on two devices for free.
Dropbox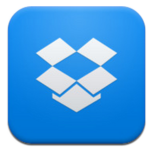 I was presenting off site last week when the USB I had my presentation on died. Completely fried. I almost went into a melt down. What was I going to do. Enter Dropbox. I called a colleague and had them drop the presentation into our Dropbox and with the help of the internet gods it was there when I logged in. Dropbox is a cloud based storage space where you can upload and download all manner of digital documents at the touch of a button. The free version gives you 2GB to use which is more than enough for most of us. Never be caught out again with this great online tool!
Cloud based so all you need is an internet connection
Canva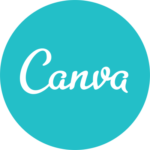 If you are like me you are graphically challenged. I cant draw and I struggle to use tools to get beautiful flyers out of my head and onto paper. A former student put me on to Canva.com, online tools for those of us who are graphically challenged that is literally already set up for us. Need a flyer for a program… Done. A Picture for Facebook about your event…Done. Literally any visual marketing you need all available at the click of a mouse.
Won't replace your marketing team, but its part way there.
Adobe Colour Wheel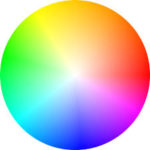 Our good friends at www.nourishingmedia.com put us on to this one. Being graphically challenged it also bodes that we are colour challenged. Yellow goes with everything right??? If you need some help in this department whether for flyers, presentations or anything else you can think of Adobe Colour Wheel provides a template to help you choose colour combinations.
https://color.adobe.com/create/color-wheel/
Since using this more of our flyers are able to be read.
Psychdrugs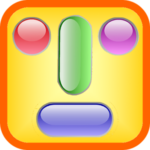 More and more young people seem to experience mental health issues that need medication. When doing intake forms I would regularly hear the names of medications that I had no idea about. I'm not a pharmacist. What they do, what dosage is high or low, the common names and much more is at your fingertips with Psychdrugs. Easy to use and with most mental health medications listed this is a top tool.
I have used this since 2008 and have not been disappointed.
The Google Platform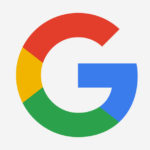 I have only recently been introduced to the amazing array of programs that google has in its arsenal. We all know the search engine is great and may even have a Gmail email account, but there is so much more to their online tools. spreadsheets, word processing, calendars, groups, hangouts, translate… The list goes on. If you are looking for free and amazing usability then the Google platform has it all.
There is a reason people benchmark themselves against Google.
Prezi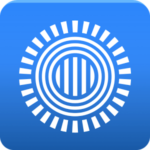 If I have to sit through another presentation by someone who has just found Microsoft Powerpoint or ApplesKeynote I may just explode. Boring presentations on basic themes with too many swishes, lets be honest we've all been there. Prezi takes the hard work out of designing a slide deck that looks good and has animation with its online tools. Some really cool templates with fill in fields turn a lacklustre presentation into a wow instilling performance.

Asana
Youth workers often have many projects on the go with many different teams. This is a recipe for disaster if you do not have a system in place. The best system we have come across is Asana. You can seperate your tasks into boards or lists and you can assign the right person to the job.
Survey Monkey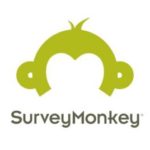 Most services struggle to get feedback from their young people and when you stick a paper survey in their hand it usually ends in the bin. Survey Monkey is a free tool that allows you to create great surveys in minutes and send them via email, facebook, whatever system you want. The best bit is it aggregates all the data. You just need to read it.
The free tool limits the size and type of surveys, but unless you do a lot its fine.
Kindle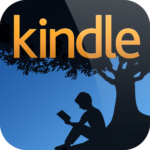 If you read a lot then you probably use Kindle. Bring all your books, journal articles, ebooks together in one space and get reading on the go. If you travel a bit it means you don't have to pack heavy books in your bag. I struggle with reading on screens sometimes however you can deal with that for the ease of use and access to a huge library of content merely a click away. The kindle app for iPad is also a great investment.
Best for reading on the go.
Bitly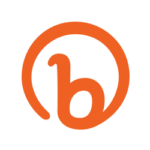 If you send emails or use facebook you have probably sent a link before. Most people just cut and paste and then you end up with lines of nonsense which are the link. Bitly.com can shorten the link into something much more manageable. It also has the added functionality of allowing you to see who clicks on the links and from where. Some features are paid but you don't really need them if you are just shortening links.
If you don't have analytics for your website users you need them.
Trello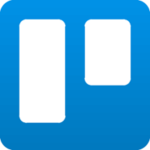 I am new to Trello but it has already significantly changed how I work. Trello lets you create separate boards for projects and then populate the boards with lists. Each list then gets cards. If you were doing a project you set up a board, add topics to be done and then add lists of steps under each topic. We use it for everything at Ultimate Youth Worker tracking workflow, developing podcasts, our intranet, you name it.
I wish I had this when I was studying, particularly group assignments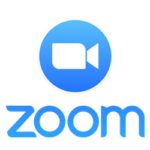 Zoom
In this day and age of epidemics and the tyranny of distance it is important for youth workers to have a way of meeting with each other, our stakeholders and of course our young people. Zoom is an online tool for doing just this. For free you can run an online one-on-one meeting up to 40 minutes, for around $20 you can do group sessions of up to 100 people for 24 hours!!!!
'Bonus mention'
Milanote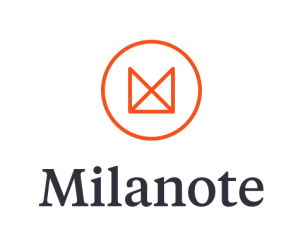 After using a bunch of tools to try to bring my idea, pictures, notes etc into one space I was introduced to Milanote. It brings the best elements of Trello and Evernote together with the ability to write notes, upload images and files, save links from the web and add notes and pics from your phone. the best part about this app is for those of us who are visual people Milanote makes it easy for us to organise our task and projects visually.
---
If you begin to use these online tools you will find that your productivity increases and your time stuffing around decreases. You will also begin to do marketing of your programs better and by default have better engagement with your young people. Some of this will feel a little backwards when you start. Learning a new skill takes time. Pick one and start using it today.
Would you add any others?