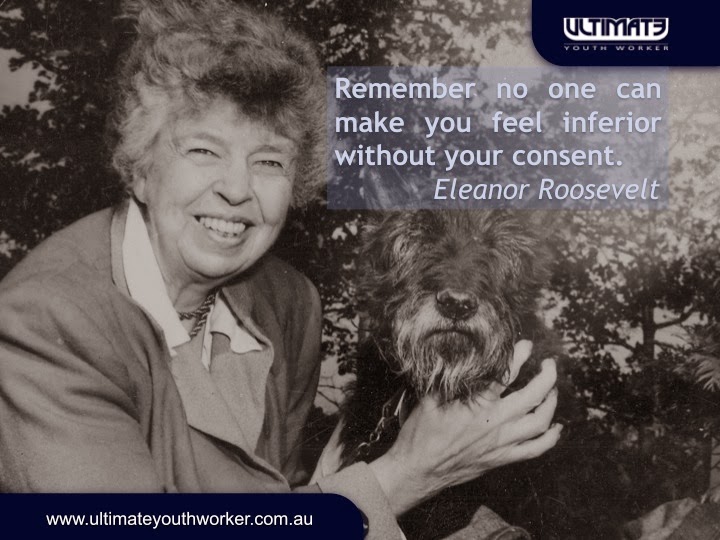 Over the years no other issue in youth work has bugged me more than the discussions about how we need to become more like other professions. For the most part it is a discussion about what we are not as youth workers. It says what we do not do. It says we are inferior to other professions.
We hear it every day as youth workers. Our clients are referred to "professionals" because we aren't trained enough, aren't qualified enough or just plain don't know enough. These professionals look upon us with the same condescension that people aim at well meaning children who are overly excited. They tell us how much we don't know about young people from their perspective and why they are indispensable to our young people. And we look at them with wide doe eyes and a knowing glance that says they are right. We are inferior.
The academy has told us for years that youth work as it stands is inferior.
Our colleagues have told us how inferior our work is.
We have told ourselves how inferior we are.
For youth work as a profession to take the next step we first need to stop comparing ourselves to others. Comparison leads to inferiority. We are a stand alone profession with our own knowledge base and a rocking way of supporting young people that others can only dream about.
Inferiority only comes if we allow it… so lets stop it.