Supporting Young People Experiencing Addiction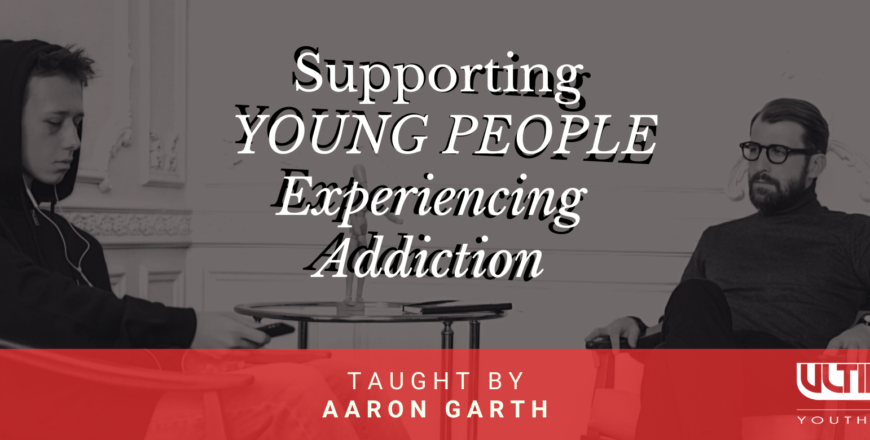 Course Description
Are you a passionate, principled and professional youth worker dedicated to making a positive impact on the lives of young people experiencing addiction?
"Supporting Young People Experiencing Addiction"
This course is designed specifically for professionals like you who are committed to understanding and addressing the complex issue of addiction among young people. This introductory training program will equip you with the knowledge, skills, and tools necessary to provide effective support and guidance to young people struggling with addiction.
Addiction is a pervasive issue affecting countless young people today. By enrolling in this course, you will gain a deep understanding of addiction, including its causes, effects, and the underlying biological, psychological and social factors that contribute to its development. We will explore the different types of substances and behaviours that young people commonly struggle with, ensuring that you have a comprehensive understanding of the challenges they face. We will also gain an in-depth understanding of evidence-based models to support your young people.
By enrolling in "Supporting Young People Experiencing Addiction," you will enhance your understanding of addiction and its impact on young people. You will acquire practical skills to communicate effectively and build trust with those experiencing addiction. Armed with evidence-based intervention strategies, you will provide meaningful support and guide young people towards recovery. Join us in creating supportive environments and making a lasting difference in the lives of young people in need. Enrol today.
Introduction
1
Issues specifically affecting young people experiencing addiction
Creating Supportive Environments
It all starts with relationships
Stages of change
Thorley's Model
Roizen's Four L's
Decisional Balance
Motivational Interviewing
Bringing it all together
Final Thoughts
Be the first to add a review.
Please,
login
to leave a review