Case Noting for Youth Work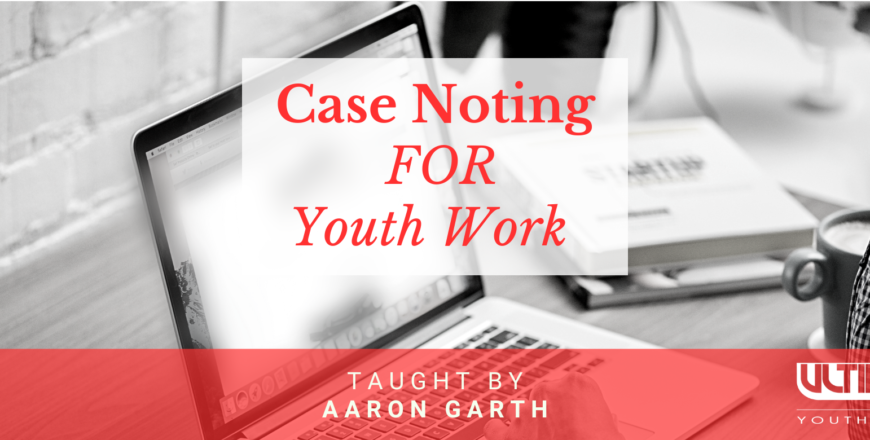 This online course is tailored specifically for youth work professionals aiming to enhance their proficiency in writing comprehensive and impactful case notes. By enrolling in this course, professionals will deepen their understanding of their own capabilities and acquire the skills needed to produce high-quality case notes. The course content is framed by youth workers, drawing from extensive research and incorporating best practice-based strategies for documenting client interactions in diverse youth services contexts.
Throughout the course, participants will actively engage in sessions that foster a dynamic and fast-paced learning environment. These sessions provide a secure digital space for individuals to explore and refine their writing abilities through comprehensive exercises. Videos, templates and a wide variety of options to try out new ways of writing case notes.
This course is particularly relevant for professionals who directly interact with children and young people across various professional settings. Whether you work in educational institutions, community organizations, social services, or other related fields, the knowledge and skills acquired through this program will prove invaluable in effectively documenting and communicating professional client interactions.
Learning Outcomes
By the end of this course participants will be able to:
Scrutinise the legal requirements around case notes

Optimise case note presentation for the human services sector

Organise your time to write case notes in a timely manner

Articulate accurate and objective case notes

Extrapolate the most relevant information to include in your case notes.
Be the first to add a review.
Please,
login
to leave a review