Hey all,
Just a quick post this week to let you know about a few things going on in 2017.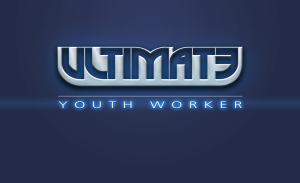 First, We were featured in the local media recently and though we would share the article. It shows a bit about why we do what we do. As a service that gets no money from the government to run, sometimes we struggle to get our message out that every youth worker requires good support and training. So it is fantastic when the news does a piece like this. We have had an amazing opportunity to grow into the South Eastern Suburbs in 2016 and cant wait for 2017.
Whats on in 2017?
Second, we have been developing a new way to support our loyal network. We obviously cant do individual or group supervision with you all (Unfortunately) but we know you still need support. Early next year we will be launching a program in the South East of Melbourne to provide a network of encouragement, support and training to build youth workers up. We hear so often how lonely youth work can be. How managers are only concerned about KPI's and not their staff. Most of all we hear how many people are leaving the sector because they don't feel supported.
If you are a youth worker in the South East of Melbourne or you know one, get in contact with us so we can keep you up to date. We will have a launch in February so stay tuned. If you are a worker in other parts of the state, Country or even overseas, if this works we hope to replicate it in other areas. We care so much for you and hope that in some little way we are able to support you to reach your goals. When you are at your best your young people get the best support available.
Final thing. We have launched our Professional Development calendar for 2017. Download it and put it up at work. All of our programs can be tailored to your service. No matter where you are we can come to you to deliver our sessions. If you cant make it to us, lets work out how we can come to you.
Take care.
Aaron