Recently i had a conversation with some colleagues about the current situation at RMIT. The short version is that the youth wok program which has been a stand alone program at RMIT for over 10 years is currently being folded into the social work stream.
Whilst this is still not completely sorted out (there is currently industrial support for the reestablishment of the course and the sector has also stated it worry about having the course dropped) i asked my colleagues what they thought.
My psychologist friend thought that this was not a complete loss. If anything having youth work come under the social work banner lends some credibility to the degree and the sector and even more so if the degree is folded into social work eg. a Bachelor of Social Work (Youth Work). Her argument was that by doing this youth work will gain some professional standing by standing with a current "semi-professional" body.
My social work friend stated that she thought it would De-value the social work program as they had fought for years to get as far up the professional ladder as they had gotten and now by virtue of attendance youth workers will now get that. she also stated that there are vast differences in their courses and youth work would need to do more case work and ethics subjects to truly be part of social work.
My youth work mates were mixed. One stated that by losing the strongest youth work program in Australia it sends a message to the educators and the sector that youth work is devalued. Also by losing some of the most qualified and well recognised staff the sector is taking a huge blow to gaining a body of knowledge that is substantiated. If this body of knowledge is left unsubstantiated the argument for professionalisation of the sector takes a monumental step backwards.
My other youth work mate suggested that as over 50% of youth workers are certificate IV qualified or less the hit to the sector will be minimal. As we have no Professional Association we are not losing "professional" standing. As there are only four degree level qualifications throughout Australia it is to small a collegiate to worry about and youth workers will do what we have always done and practice anyway.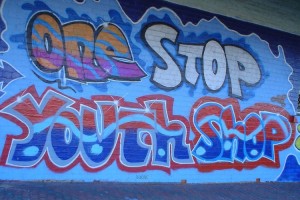 Personally as a youth worker i am distressed to hear that the largest and most recognised youth work program in Australia could be disestablished so easily. To lose such a body of knowledge and resources is a huge blow to the sector… and to the push for professionalisation. As a stand alone industry Youth Work will take a long time to recover from such a hit. However, perhaps this is the beginning of something new. Perhaps we are looking at the beginning of the College of Youth Workers of the Australian Association of Social Workers. perhaps if we come under the banner of Social Work we can build a strength for the profession of Youth Work that we could not gain as a stand alone industry.
I do not know what the future holds for the Youth Work industry. I hope that we gain the recognition we deserve as experts in the field of human beings aged 12 – 25. i also know that which ever way the discussion at RMIT goes this is a hit to the core of youth work as a "profession" that will take years to get over.